Day 20 Get Happy Challenge
I just can't keep up. I need a cheer-leading squad. Or a coach that stands over me and screams orders. Hmm no actually that might make me cry :( Or it's possible I might just haul off and punch him in the face. I might be little but when provoked, watch out... LOL yeah right...
I just can't seem to get up at 6:00 am like I want to.
I am not running as much as I want to because I just can't make myself. (But I did go tonight and I feel much better about it.)
I can't seem to make myself stick to better eating habits.
I'm not drinking enough water.
I am not blogging as often as I want to be.
I haven't read in too long.
Neg.. Neg... Neg... Nag, Nag, Nag
Gosh do I nag myself enough?
I tweeted a few days back,
@lifeofastar_eso
Is there a service that can send someone every morn to turn on all the lights, yank me out of bed, and push me to go run? Taking applicants!
So I have really been thinking how to get my booty out of bed. It's easy (well easier) for me to get up just in time to get to work or Kiddo to school, but the problem is I'd really like to be up at the same time everyday getting things done before work and just having more time.
My friend told me you can get sunrise light, that is also an alarm clock. Hmm so I did a little looking...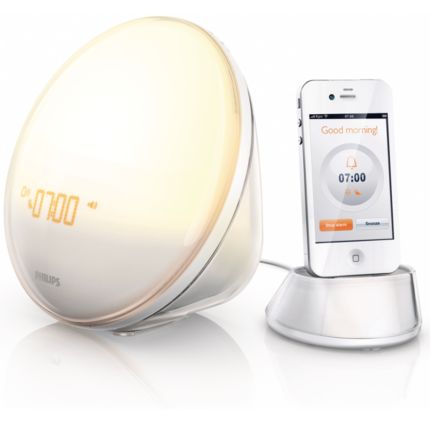 Doesn't that look amazing!!
It's really neat, check it out here
click
I soo want one, the one that works with your iPhone...
but because right now that is not in my budget (Mom/Dad great Christmas gift!)
I bought a lamp timer to program the lamp by my bed to come on. I tried it for the first time and it did wake me up but I just rolled over and went back to sleep. More light... So I bought two more timers (thank you TreeHouse for my awesome employee discount) and tomorrow I will have three lights from different areas of my room come on, one 10 mins behind the others. That's the best I can do for now. Updates tomorrow.
A few personal goals for the week:
1. Run three days at least.
2. No gluten.
3. No dairy.
4. No coffee :( :( :(
5. Go bowling.
6. Cook at least 4 nights.
7. Read at least 3 nights, a book not the internet dang it.
8. Send a family member a card. Hmm my distant cousin Ashley just had a baby shower, she is now family member of the week.
9. Come up with my trailer plan, estimated cost, lease agreement, look at a potential trailer.
10. Hmmm, one more just to round it off, build a quote/daily reminder wall. Love it!
11. Oh and one-one more, once and for all, secure that demon kitty's name... She-Ra?, Jellybean?, Pumpkin?, Lucky? (lucky to have a home), Lucy? (short for Lucifer), Princess Meow Meow (Kiddo's pic)... and try to be patient, hopefully she will grow up.
A few thoughts to leave you with...
"You know it's going to be a long day when you yell 'Seriously?!?' at your alarm clock."
I love this girl!
So true, glad to know I'm not the only one.
Deep...
OK I gotta sleep now... snooze. Can't wait to wake up to my simulated sunrise :)
Goodnight!!!
*What is the Get Happy Challenge? It is a totally made up challenge between me and my best-ie, Melissa, to motivate each other to get and be happier mommies by Xmas. Each day we will try our darn-est to post a tip, goal and thought of the day, and each night we will post how our day was. We will share ideas and words of encouragement along the way as our Xmas gift to each other. Feel free to join our challenge. The more the merrier =HAPPIER! also see Melissa at http://thehomemomager.blogspot.com/*